HOW LONG DOES A SELF-EMPLOYED PERSON NEED TO KEEP TAX RECORDS?
June 9, 2017

FORESIGHT NEWSLETTER
July 5, 2017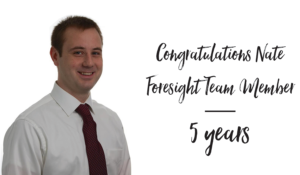 MEET NATE MARTIN
---
Today, Nate is celebrating 5 years with Foresight. For those of you who don't know, Nate has passed all parts of the CPA and is one semester away from getting his master's degree in taxation. Congratulations Nate!